Dumpcars and trucks are used at various drilling and blasting complexes to deliver the rock to the place of its processing. Incorrect or incomplete loading of transport leads to a decrease in the processed volumes of rock.
Task: develop automated software solution to check various dumpcars and trucks characteristics like ore volume, positioning, hill heaps, etc. on video flow.
Our solution: we use computer vision methods to detect all dumpcars and trucks, count them, detect ore heaps, volume and distribution. Our solution also sends alerts about invalid ore positioning, which can easily lead to dangerous incidents like falling rocks from dumpcars and trucks or even transport crush.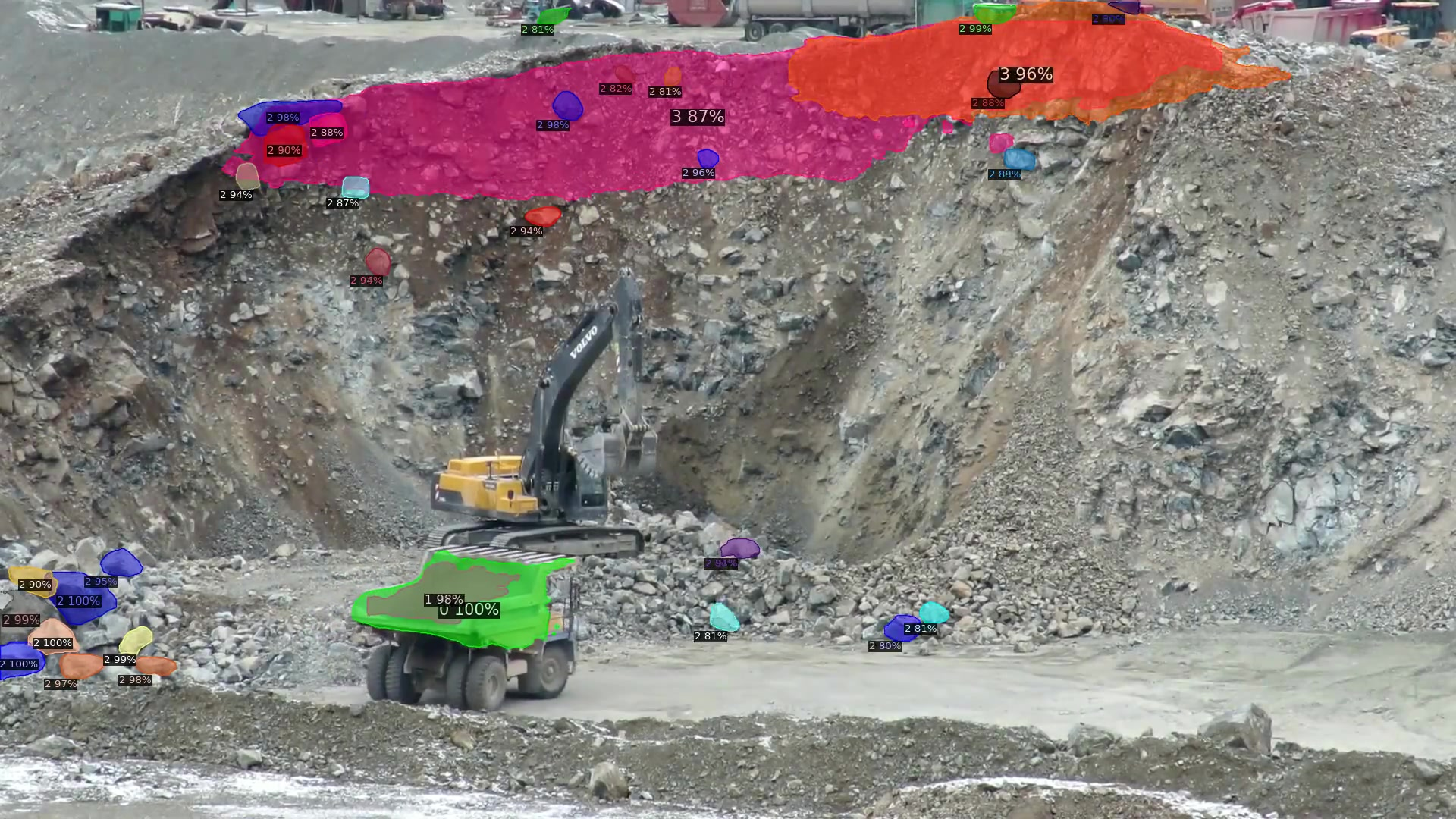 Advantages
work in aggressive conditions of drilling and blasting
work at any time of the day
the possibility of placing the system at various points of the complex
If you want to buy this solution or find out more technical information about this product contact us.